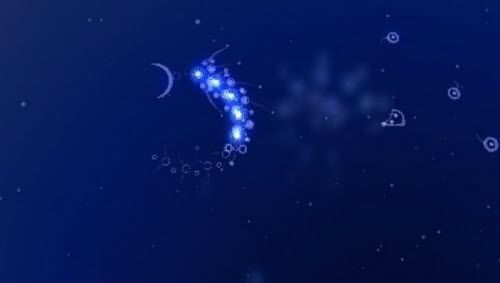 ---
View Profile


Flow For PC (Flash Game) [RS]
« on: Tuesday December 16 2008 »

Info:
One of the most popular PSP game now in PC.
Everyone wants to be an aquatic worm-creature under the sea, lazily chewing on microorganisms and evolving into something completely different, don't they? Grab a copy of flOw and get transformed.
Playing this weirdly hypnotic game is as easy as moving your mouse pointer in the desired direction and clicking to speed up or slow down. As ethereal music chimes in the background, you aim at targets that look like tadpoles and other odd undersea creatures, wrap your mandibles around them, and voila -- you "evolve."
Thanks to the original Uploader
http://rapidshare.com/files/173871873/flOw_flash_game_kurds.rar
Password: kurdsportal.com
Enjoy D game Smiley